Welcome to NED Alumni Association of Tristate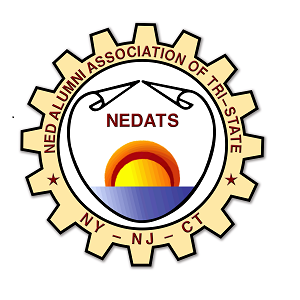 Welcome to the website of NED Alumni Association of Tristate (NEDATS).
The purpose of NEDATS is to serve as a forum to facilitate and enable the best interests and traditions of NED University and its alumni in the Tristate Area, which comprises of New York, New Jersey and Connecticut States, and collaborate with other NED Alumni Chapters to connect NED Alumni in a lifelong support of NED University and each other.
NED University of Engineering and Technology, Karachi, Pakistan is a premier Engineering institution. It was established in 1922 as an Engineering College and was chartered as a University in 1977. Over the years, its graduates have excelled in many disciplines at home and abroad.
Alumni Events
All the members with their families and friends are invited to attend alumni programs and make these events successful. If you are not a member of NEDATS, click here to signup.